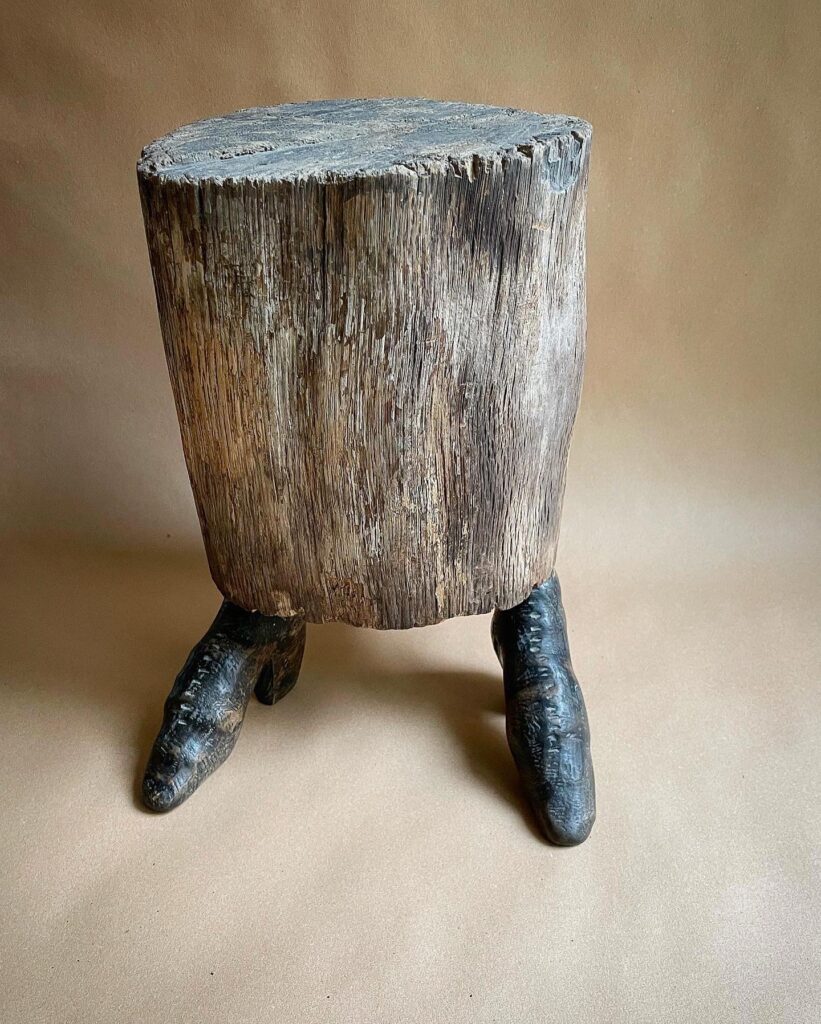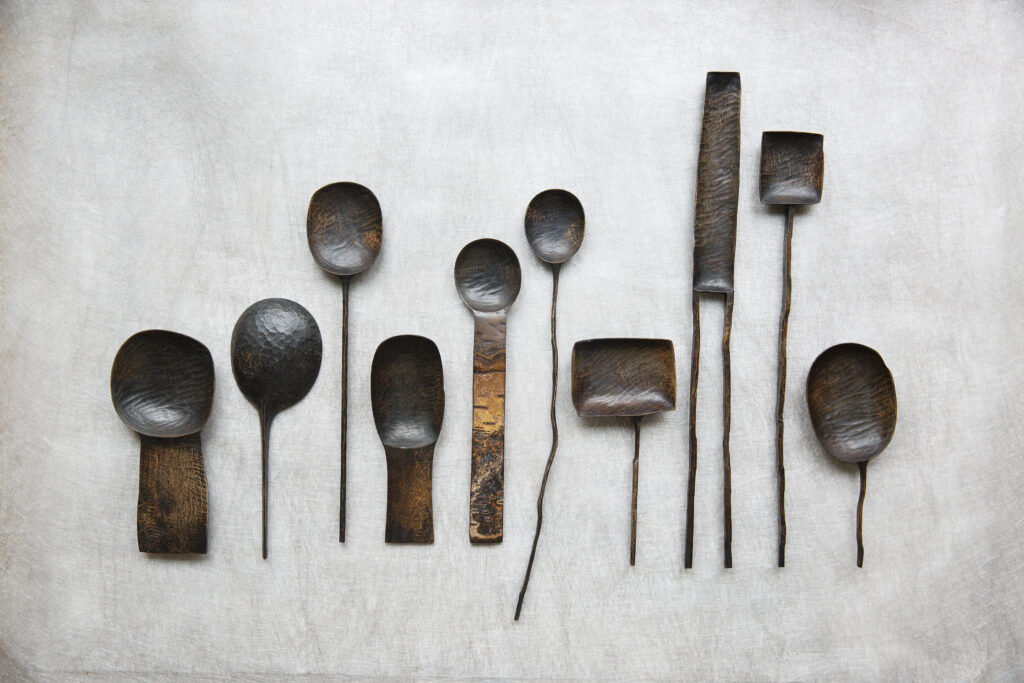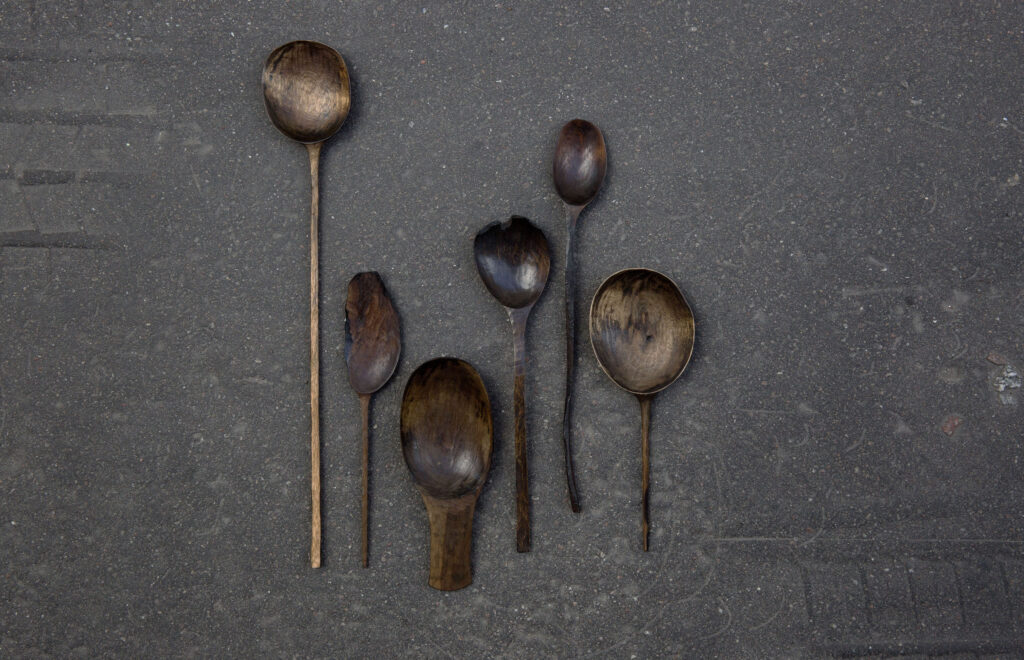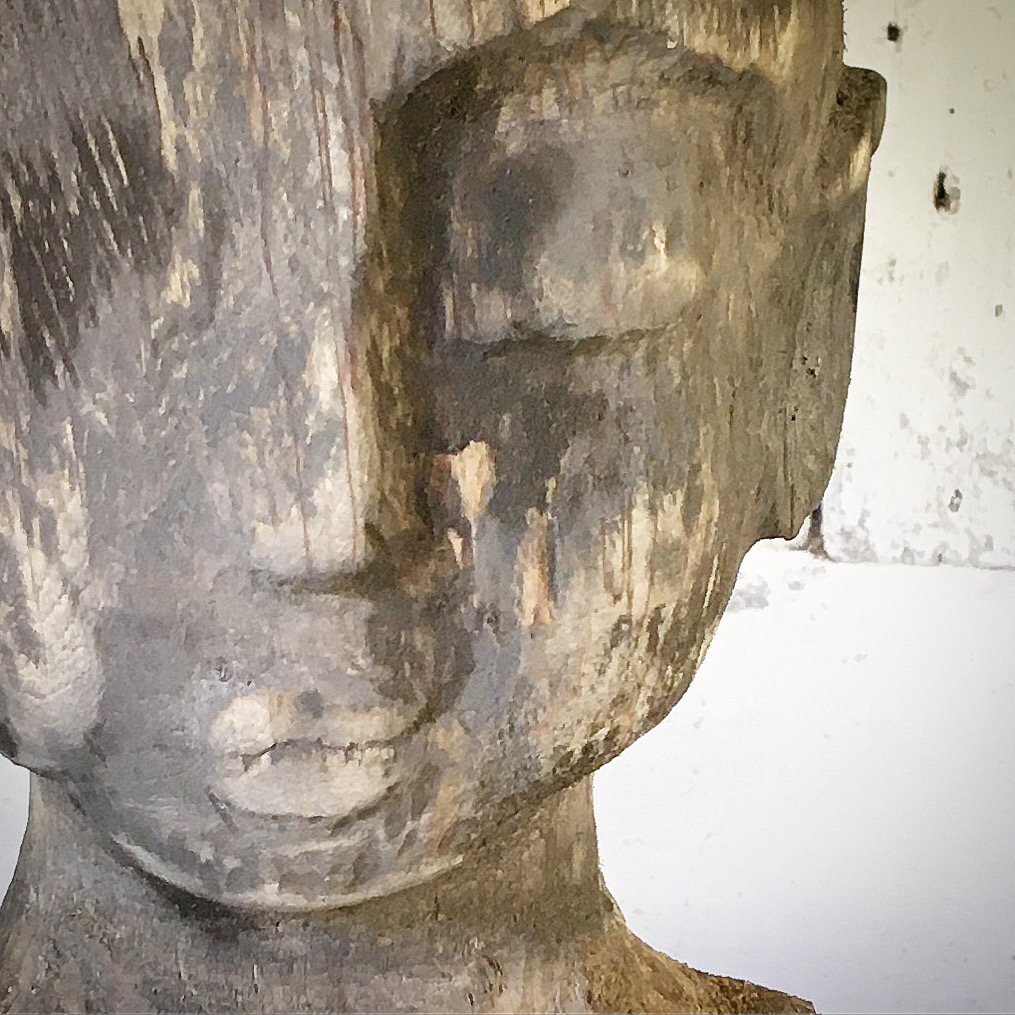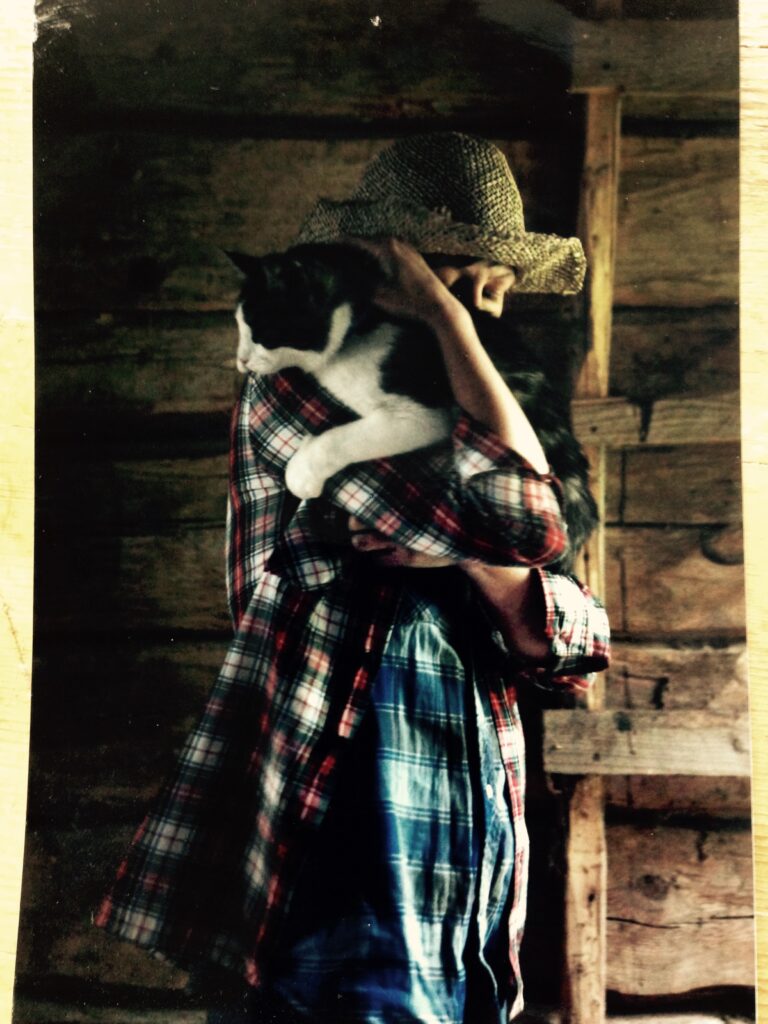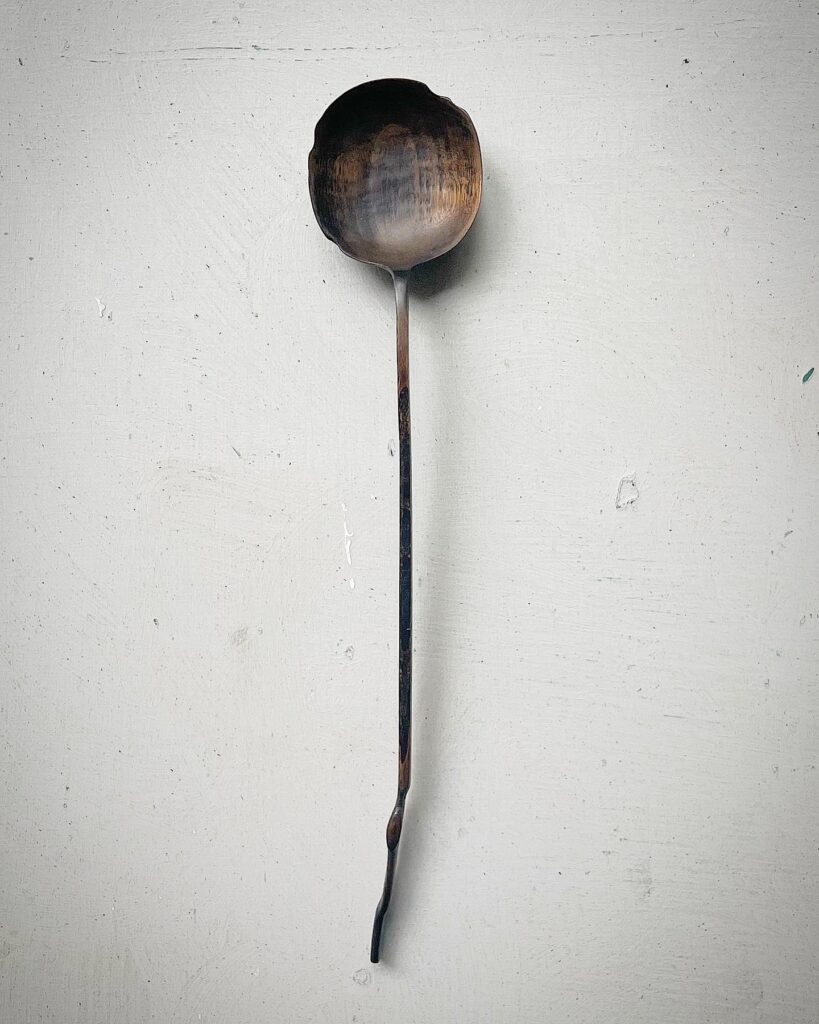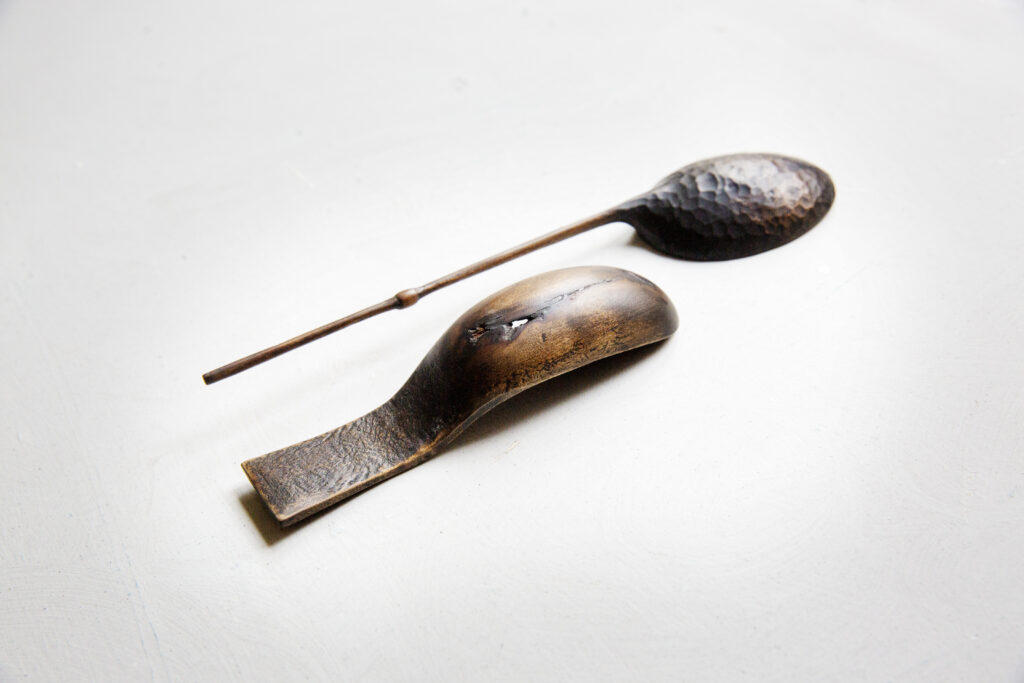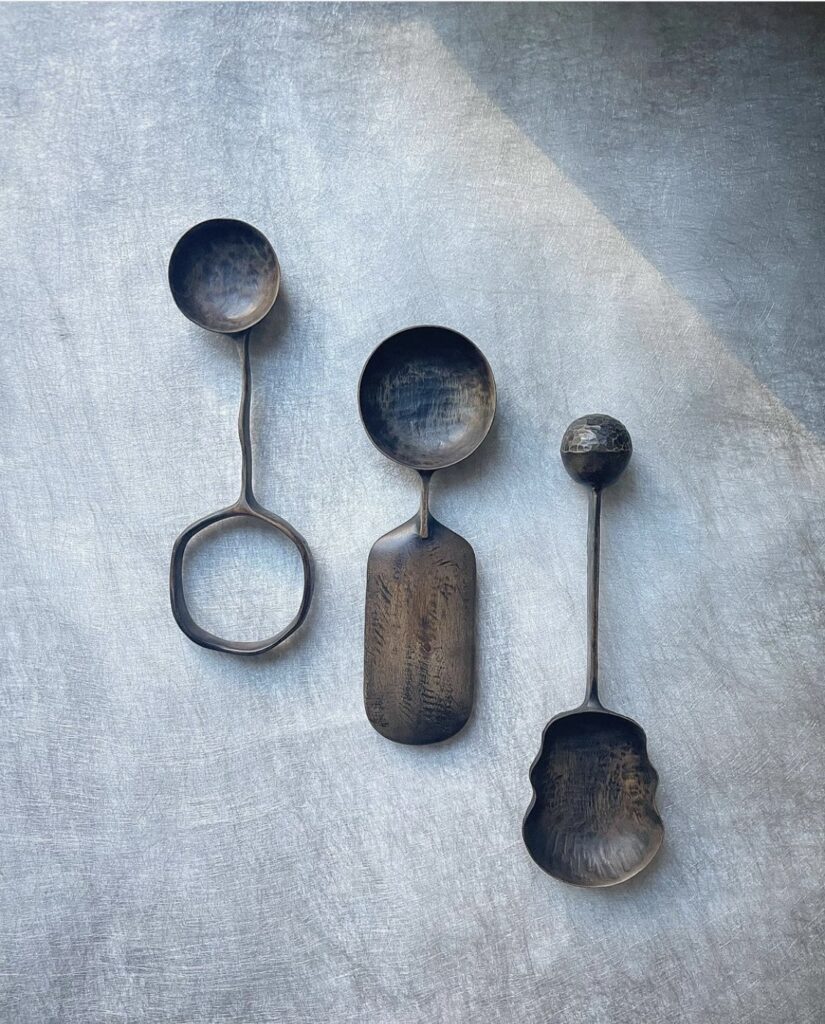 ABOUT
In 2014, I graduated from Sätergläntan's institute for sloyd and crafts in wood.
Since then I have been experimenting with the elements a lot. Fire, water and soil gives the wood different color tones with time. I basically put the wood into a fire, place it into a lake, maybe a ditch or simply dig it down into the ground. Then I wait for the right look. The surface is affected in various ways. Different tones, colors and shades are formed, small damage, blemishes and scars appears which is part of the expression. A kind of natural surface treatment. Then I use nothing but ax and knife to create different shapes.
I have chosen to keep everything very simple. No machines, no electricity = I can be anywhere doing this = free = happy. Not having so many choices has been good for me. I have to use what I have nearby. I try to keep my intuition as much as I can.
I split my time between Stockholm and Tångeråsa in Sweden. Tångeråsa is located in the countryside. There I have an old farm and some forest. I love the opposites between the countryside and the city, the calmness and the metropolitan puls. I need them both for my temper. In Tångeråsa I do all the rough work like taking down trees, chop them into smaller pieces, decide which parts of the tree are interesting, dry the wood properly, process the objects in different ways and so on. I play around a lot. Back in Stockholm I basically finish the work, I seem to be a bit more concentrated there.
Why wood? Well, for me it is a pretty hardcore material in a way. When you carve in wood there is no return of what you have done. Perfect. I guess that I always liked pieces with some kind of defect. Mostly the form depends on the figure of a branch or a tree, but quite often also by making a mistake or an unexpected action. A crack or a hidden twig can make my day, sometimes not. Although lately I have been working with some straight lines as well. Maybe it's that thing about opposites.. Choosing pieces is very random actually. I use whatever I have. In the end I would like the experience of my objects to remind us of the handmade. Each object with its own history, with respect for nature and commodity, with a sensitive and poetic context.
CURRENTLY AVAILABLE SPOONS
Radnor, New York, USA
Emil, Milan, Italy
Ryoko, Berlin, Germany
Maud and Mabel, London, Great Britain
CV
Upcoming – COLLECT in London February 2024 hosted by Maud and Mabel
2023
Exhibition CRAFTED BY NATURE, Radnor, New York
Spoon collection at Ryoko, Berlin
Spoon collection at Emil, Milan, Italy
Spoon collection at Maud and Mabel, London
2022
Spoon collection at Radnor, New York
Exhibition THE GLADE, Konsthantverkscentrum, Stockholm
Artist in residence, Lofsdalen, Sweden
Exhibition THE GLADE, Southern Sweden design days, Malmö
Spoon collection at Maud and Mabel, London
Spoon collection at Emil, Milan, Italy
2021
Exhibition WEAVING NATURE, Ameni, Milan, Italy
Exhibition KOGARASHI, Maud and Mabel, London
Exhibition RADICAL CRAFT 3, Direktorenhaus, Museum for Art, Crafts and Design, Berlin
Spoon collection at Radnor, New York
Exhibition at Gustavsbergs konsthall, Sweden
2020
Exhibition SCANDINAVIAN ELEMENTS, Maud and Mabel, London
Spoon collection at Radnor, New York
2019
Exhibition IN THE DARKNESS OF THE FOREST, Virserums konsthall, Sweden
Exhibition at Gustavsbergs konsthall, Sweden
Exhibition at Espace Bertrand Grimont, Paris
Spoon collection at Janaki Larsen Studio, Vancouver, Canada
Spoon collection at Radnor, New York
Exhibition "ANIMISM", Formex by Lidewij Edelkoort,Stockholm
Spoon collection at London design festival with The cold press
2018
Spoon collection at Garde, Summerland, USA
Exhibition with spoons at Noma, Copenhagen, Denmark
Exhibition PLATE UP with Devon guild of craftsmen, England
Spoon collection, Daniel Berlin restaurant, Sweden
Spoon collection, Agrikultur restaurant, Sweden
Exhibition TRÄ ART, Kulturgatan, Bodafors, Sweden
Nominated for the Swedish Design Awards
Exhibition MATERIAL INTERIORS, with Radnor at The Bryant, New York
Spoon collection at Die Remise, Hamburg, Germany
2017
Spoon collection at Rachel Comey, New York + Los Angeles
Exhibition at The cold press, Norwich, England
Project STEINBEISSER'S EXPERIMENTAL GASTRONOMY, Amsterdam
Spoon collection at London Design Fair with The cold press
Exhibition TRÄ ART, Kulturgatan, Bodafors, Sweden
Spoon collection at Garde, Los Angeles
Sculpture BRALLAN at Liljevalchs vårsalong, Stockholm
2016
London design fair with The cold press
Helsinki Habitare interior fair with Asun magazine and Finnish Design shop
Exhibition NORDIC ME at Formex, Stockholm
Exhibition at konstfrämjandet Bergslagen, Örebro, Sweden
2015
Exhibition HANDMADE ISSUES, Kulturhuset, Stockholm
Spoon collection, Oaxen restaurant, Sweden
Exhibition HARDWARE, Art Lab, Gnesta, Sweden
Spoon collection, Fäviken Magasinet restaurant, Sweden
Sculpture "BEN" at Liljevalchs vårsalong, Stockholm
2013 – 2014
Woodwork education at Sätergläntan institute of crafts, Sweden